A biometric identification platform that distributes personal data in a vast peer-to-peer network in anonymous bits.
The Future of Identity
and PII
Zero Knowledge biometric
Keys & Password Managers
Whether you do crypto wallets, password management or storage service, you probably already acknowledge the importance of splitting and distributing keys, thus avoiding single point of failure when handling your users' sensitive data. However, without a fully decentralized authentication process, your data is still prone to getting breached. With Anonybit, you can finally solve the last piece of the data storage puzzle that remains centralized and vulnerable — we call it zero knowledge authentication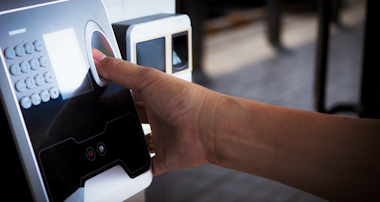 Zero knowledge biometric
Authentication and KYC
Current GDPR and Know Your Customer (KYC) regulations have imposed a major shift in compliance procedures. Financial services are now required to manage and store users' personal data more securely, both when on-boarding new users and when authenticating existing users. The resulting PII is highly sensitive and services such as banks and crypto exchanges are left with the managing responsibility. With Anonybit, KYC-data is stored safely through a decentralized biometric platform. This means that the Anonybit network becomes the neutral holder of the data, and that users alone can chose which service they want to grant permission to the platform, or when to retrieve one's personal data through biometrics.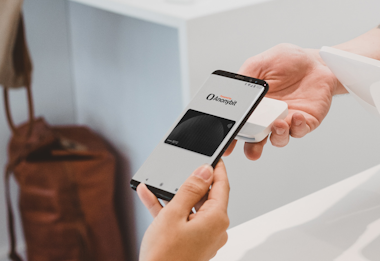 Zero Knowledge biometric
Shared Economy
Uber, ATMs, point of sale, hotels, rental car companies, or AirBNB apartments. All these need to authenticate users in random, physical locations. And wouldn't it be nice to enjoy the progress and the strength of biometric authentication, without risking your users' privacy and security? With Anonybit, your users can authenticate themselves anywhere and anytime - securely. The users maintain full ownership and control over their biometric PII, without being dependent on any centralized biometric database that is stored locally on their device.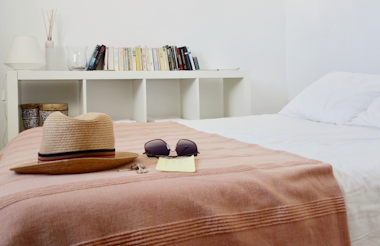 Private. Secure.
Value added
Network Benefits
Anonybit enables services and apps to become truly decentralized by providing the first zero knowledge biometric authentication platform – the very last layer required for almost every decentralized service or application. Any type of data (keys, passwords, KYC, docs, etc.) can be decentralized with the split biometric, effectively encrypt biometrically, and released only per user's permission.
More about our technology
Anonybit and GDPR
Anonybit is the holy grail of any privacy regulation act. Instead of merely defining the role and responsibility of third parties that control, process and store user's PII, we have simply removed third parties from the equation. All biometric data is stored by the community and controlled solemnly by the users to whom it belongs.
GDPR and legal Q&A
At Anonybit, we believe it's time to re-think how we protect our personal data. Instead of building bigger walls around our information, we ask: 
what if there is nothing to find?
Explore Our Technology
"We got tired of using our professional experience to keep chasing hackers, and instead we did something about it by inventing a solution that removes worry - once and for all."
Read the Story of Anonybit